Showroom
Turbo Electric Ltd is trading new and used hybrid, electric and other cars.
The showroom will include full pictures and a video of the car being driven, as well as full details of the car.
The aim is to allow you to virtually assess the car as if you came to see it.
All without having to move from your seat.
Interest free credit facilities will be available to help with your purchase.
As will collection and delivery.
Full service and a guarantee is included with all cars.
Buying a used car is always a bit of a gamble no matter who you buy it from.
Full details of the life of the car whilst in the care of Turbo Electric Ltd are provided.
This is so you have the best possible understanding of what you are buying.
Also to assure you that we stand by the guarantee we provide.
Each car is considered an independent project with full details of the work done in preparation for the sale.
Videos are added to the project so you can see and hear the car and a voice over of mechanics honest thoughts.
For Sale
All cars for sale have an extensive preparation history for you to see.
2011 Hyundai 2,000 miles, £5,400.
SOLD
1999 (special plate) Fiat Punto 57000 miles, £1,000.
SOLD (p/x)
Addresses are for reply only and never shared without expressed permission or sold at all.
Being Prepared
Click on the picture to see the project progress.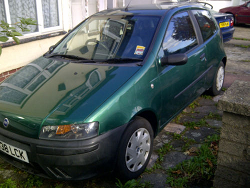 2000 (V) Fiat Punto 55900 miles.
Looking to sell this for £1,000.
Sale arranged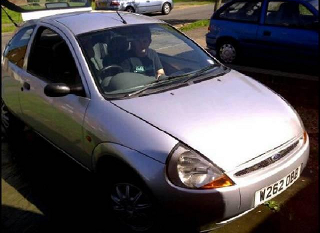 2000 (W) Ford Ka 70500 miles.
Looking to sell this for £1,500.
Sale arranged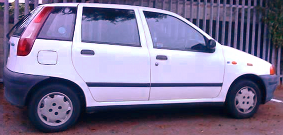 1998 (R) Fiat Punto 1.2L 97800 miles, 3 months MOT, 6 months tax, part exchanged.
Sale arranged
Sold
2000 (W) Renault Clio 1.4 16V 49000 miles, sold on as a project
SOLD